Color of Change, one of the nation's leading political organizations and the largest online entity organizing African Americans in the United States, had been building their online audience at a steady pace for their first decade. They asked Fission to assess their use of technology to streamline how they could attract and engage millions of users on phones as well as computers.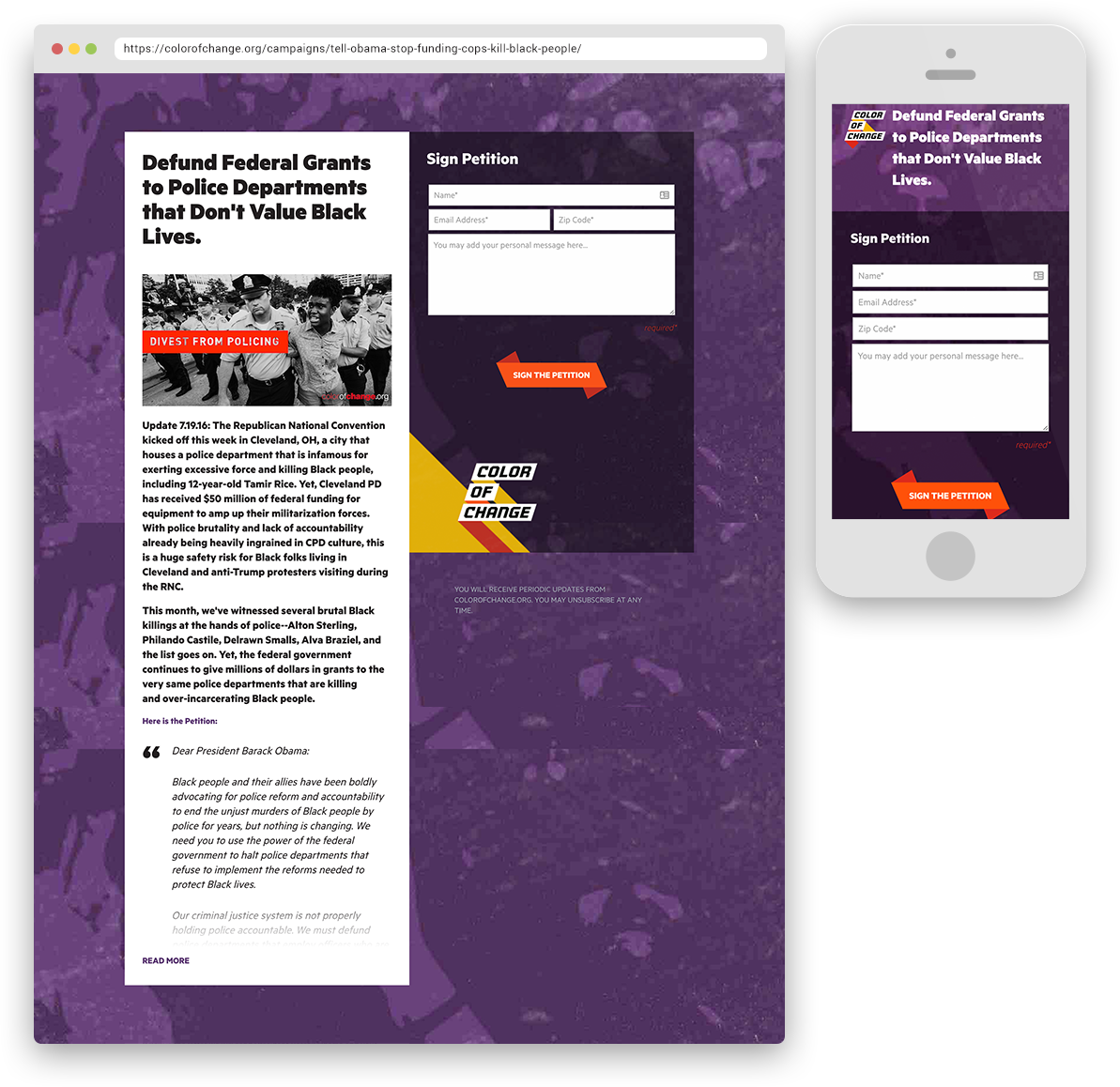 Fission led an audit to uncover where they could improve their internal campaign setup processes. We recommended a series of changes to their internal flow for their online campaign team as well as related tech updates. Our proposals were to enhance and integrate their existing platforms: Django, a powerful and flexible web platform, ActionKit, a leading online action system, and ActBlue for donation processing.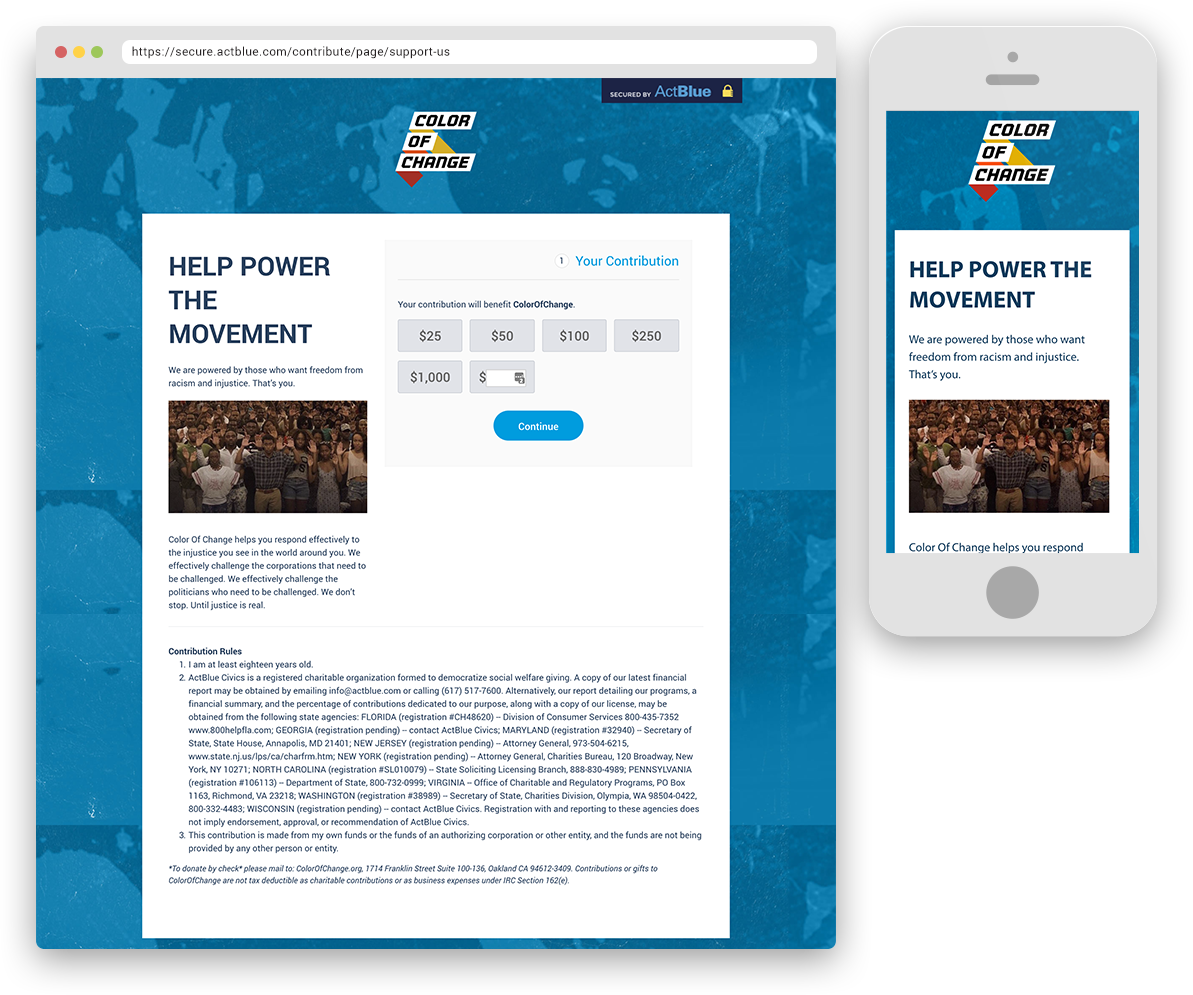 We took the results of their new visual brand and messaging products from other consultants and crafted a bold new website design combining their new color palette with rich photography that would look great on both phones and desktops. The new website has to do what both campaign staff and users need: effectively draw people into campaigns for justice.